Cross Keys K9 breeds and cultivates working-line German Shepherds from proven, established European working bloodlines for the discerning dog owner and/or handler.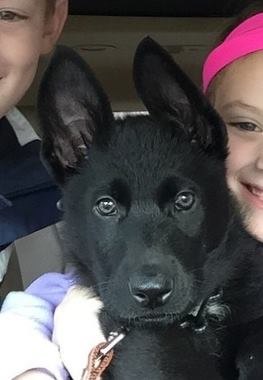 Our German Shepherd dogs and puppies are for the dedicated dog owner, employer, or agency that wants or needs a German Shepherd partner/service dog/companion that is extensively health-tested, DNA-screened for genetic issues, temperament tested and evaluated, and has been raised on optimum nutrition with love and careful attention to detail.
We breed the best for your companion, working dog, or training program. Our dogs come from healthy, robust lines of dogs on both sides of the pedigree for balanced genetics, temperament, and training capabilities. Start with a well-bred, healthy dog and train it your way, to your specifications or work with our partners who are best-in-class trainers to help you meet your needs.
To help us understand if our dogs and breeding program/methodology are a good fit for you, please complete and submit our questionnaire.
Need personalized service?
Consider Cross Keys K9's "K9 Concierge" Service. We can coordinate resources, supplies, and programs for your dog. Great for the busy professional or family who wants a German Shepherd but doesn't have the time to do extensive research and preparation into owning and keeping one. We can evaluate and recommend nutrition, supplements, exercise, activities, therapies, containment, equipment, and supplies for your German Shepherd Dog. Contact us if you have a research question, a request for information, or require further attention to a particular situation with which we can help you.


© 2012 - 2023 Cross Keys K9, Inc. All rights reserved.